Welcome to The Open Door!
The Open Door is Schenectady's locally-owned independent bookstore and gift gallery, serving the capital region for more than 45 years. We carry a wide selection of literature, with an emphasis on children's books and those of local and regional interest, as well as an expansive variety of toys, gifts, jewelry, stationery, personal accessories and home goods.
Situated in the heart of downtown Schenectady, on pedestrian Jay Street, we're around the corner from Proctors Theatre and countless restaurants!
---
Upcoming Events Next Several Weeks

Nancy Castaldo will be signing Ada Lovelace.
In 1833, Ada Lovelace met mathematician Charles Babbage, inventor of calculating machines. She became the first computer programmer.
Nancy Castaldo has been writing books for children for over 20 years. Many of her books have received recognitions including the Green Earth Book Award, the Junior Library Guild Selection, and the Smithsonian Notable Book for Children.
Noëlle Gentile will be signing her book Isla and Lulu.
Isla and Lulu aims to create a more loving and inclusive world for children with special needs, children who are medically fragile, and their families.
Noëlle Gentile is a director, producer, writer and artist educator, who lives in upstate New York with her family.

Susan Edwards Richmond will be signing Bird Count.
In this beautifully illustrated picture book, a young girl eagerly identifies and counts the birds she observes around her town during the New England Bird Count.
Susan Edwards Richmond is an award-winning poet who grew up in Burnt Hills, N.Y.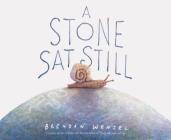 Brendan Wenzel will be doing a story time, drawing, and signing A Stone Sat Still.
Brendan Wenzel, creator of the Caldecott Honor-winner, They All Saw a Cat, is a graduate of Pratt Institute. He is an ardent conservationist and a proud collaborator with organizations working to ensure the future of wild places and threatened species.